Configuration Editor
The Configuration Editor is an action which gives access to almost every application setting there is, for the Smartsite 7 manager as well as the publication engine.
This action is available as of Smartsite 7.10.
General settings
The General settings tab gives you access to Site settings, as well as general email settings.
(These settings are stored within the appSettings element within the www\web.config configuration file.)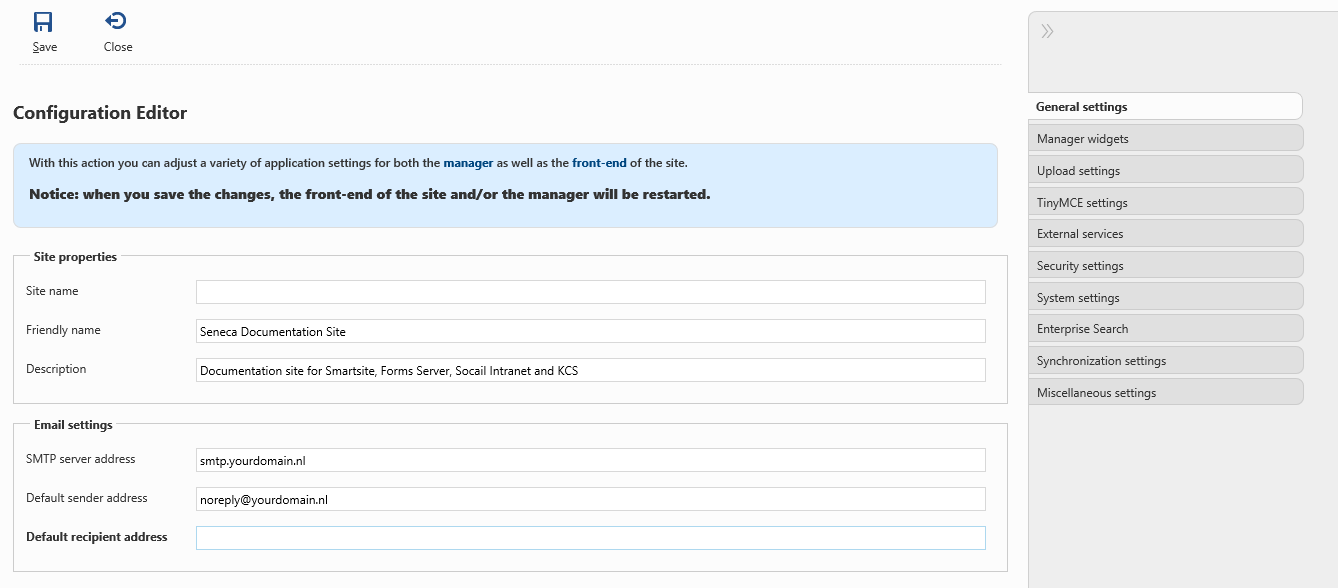 Manager widgets
Contains the application settings for the manager widgets. Here you can enable/disable specific widgets and set defaults for widget specific properties.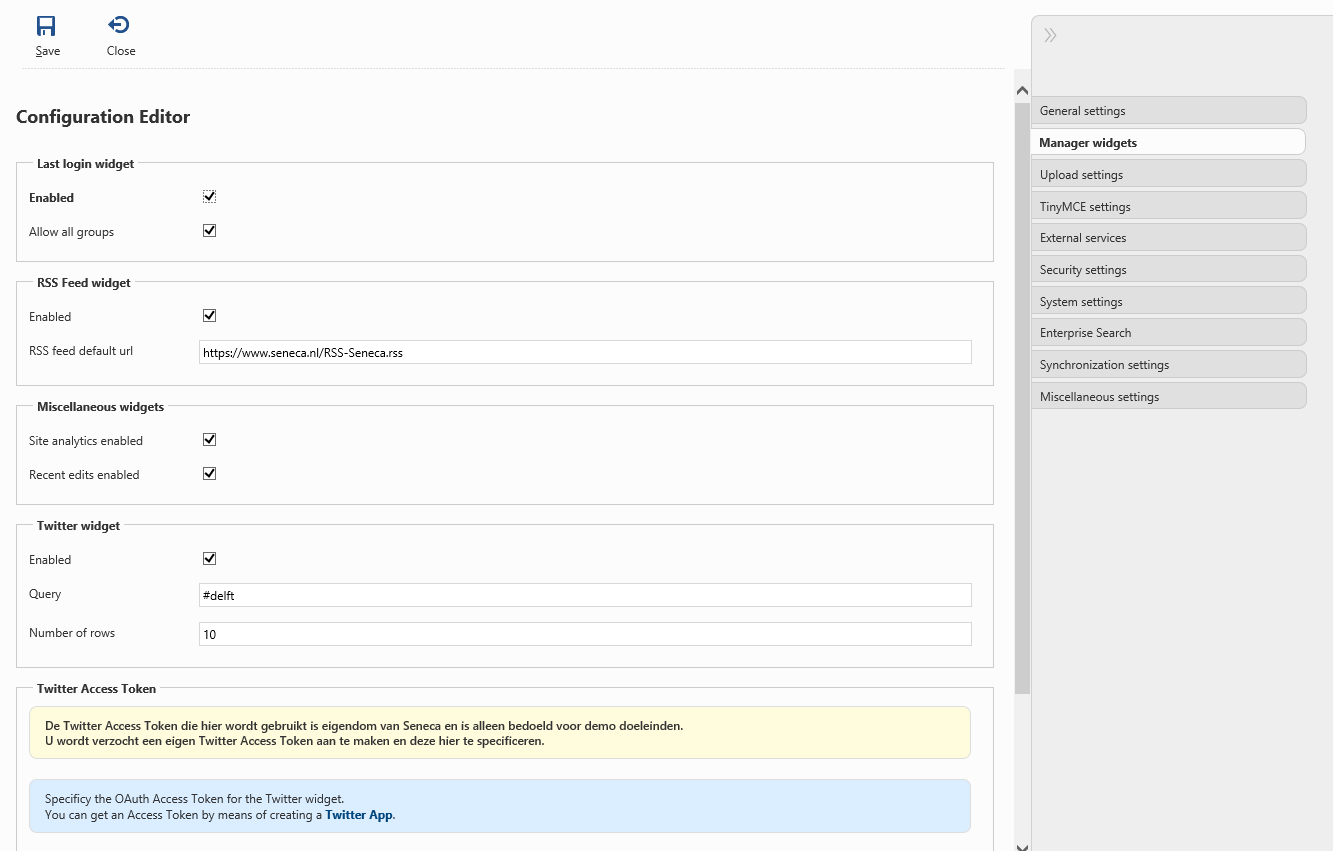 Upload settings
Application settings which will be applied when an user uploads one or more files, such as file extension filtering, size limits, etcetera.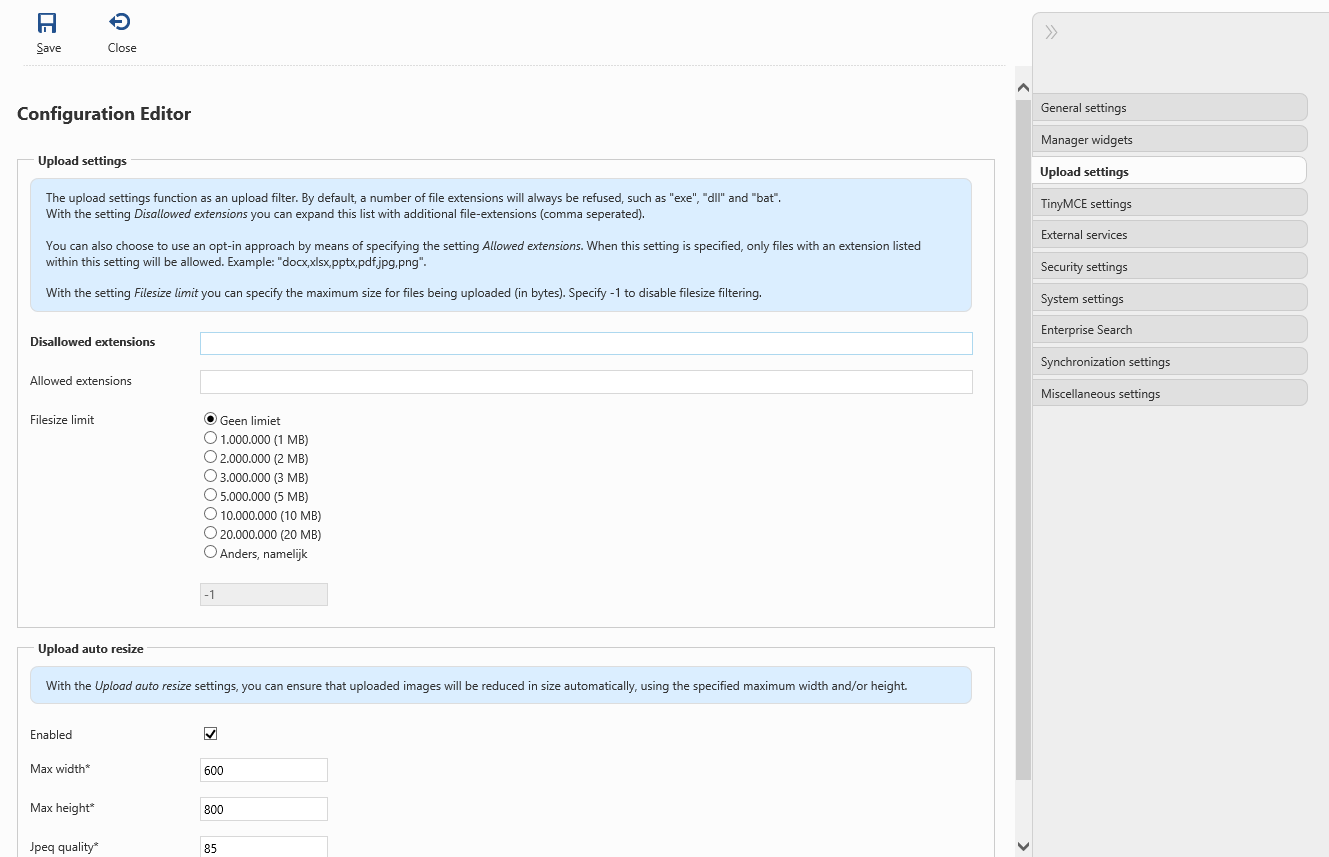 TinyMCE settings
Contains TinyMCE application settings, which will be applied to the TinyMCE editor within Edit Item.

External services
On this tab, several application settings for the external services which are used throughout the Smartsite 7 manager can be configured.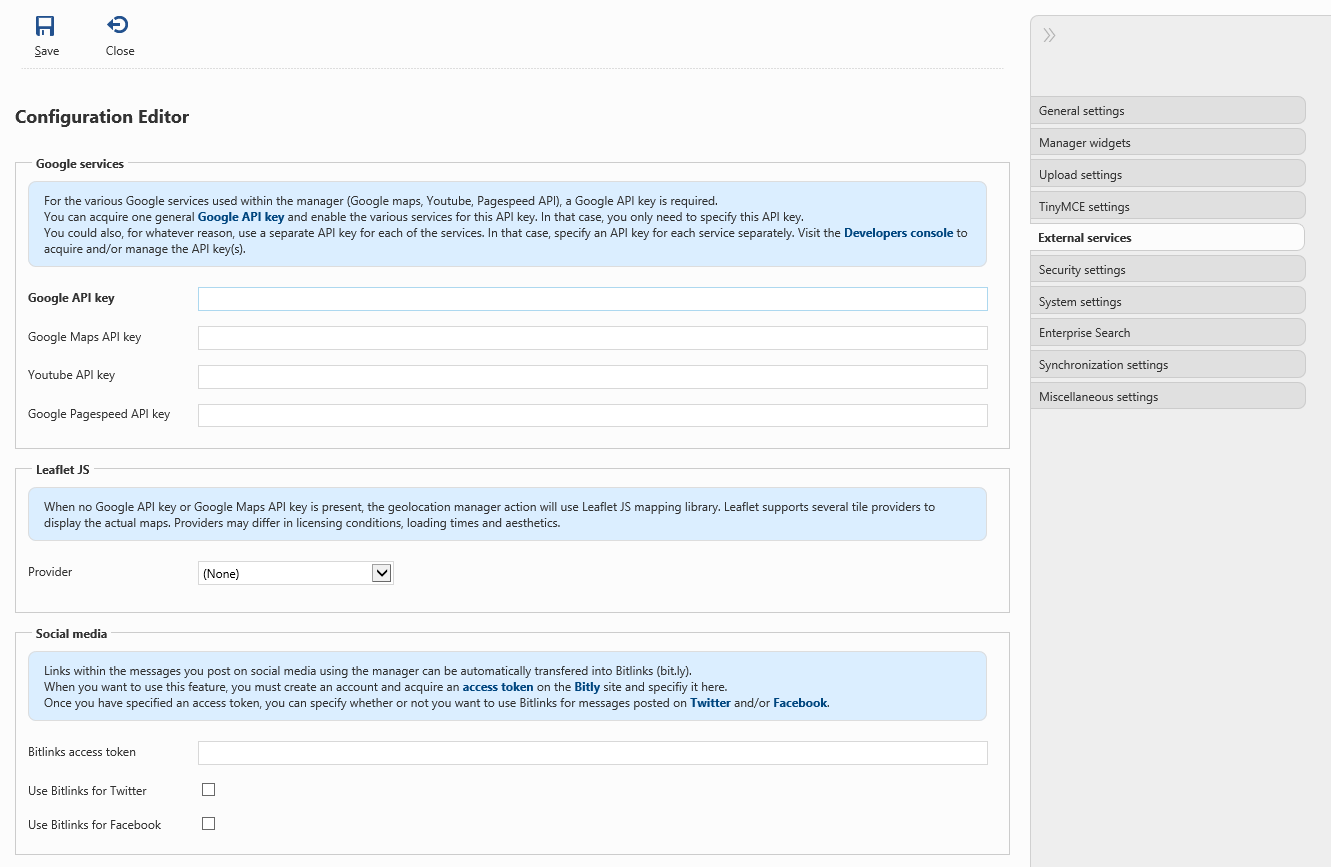 Security settings
Lets you configure several security related features, such as Password Expiry Policy settings, Two-factor Authentication and FileType security.
(All three of them are new features available as of Smartsite 7.10)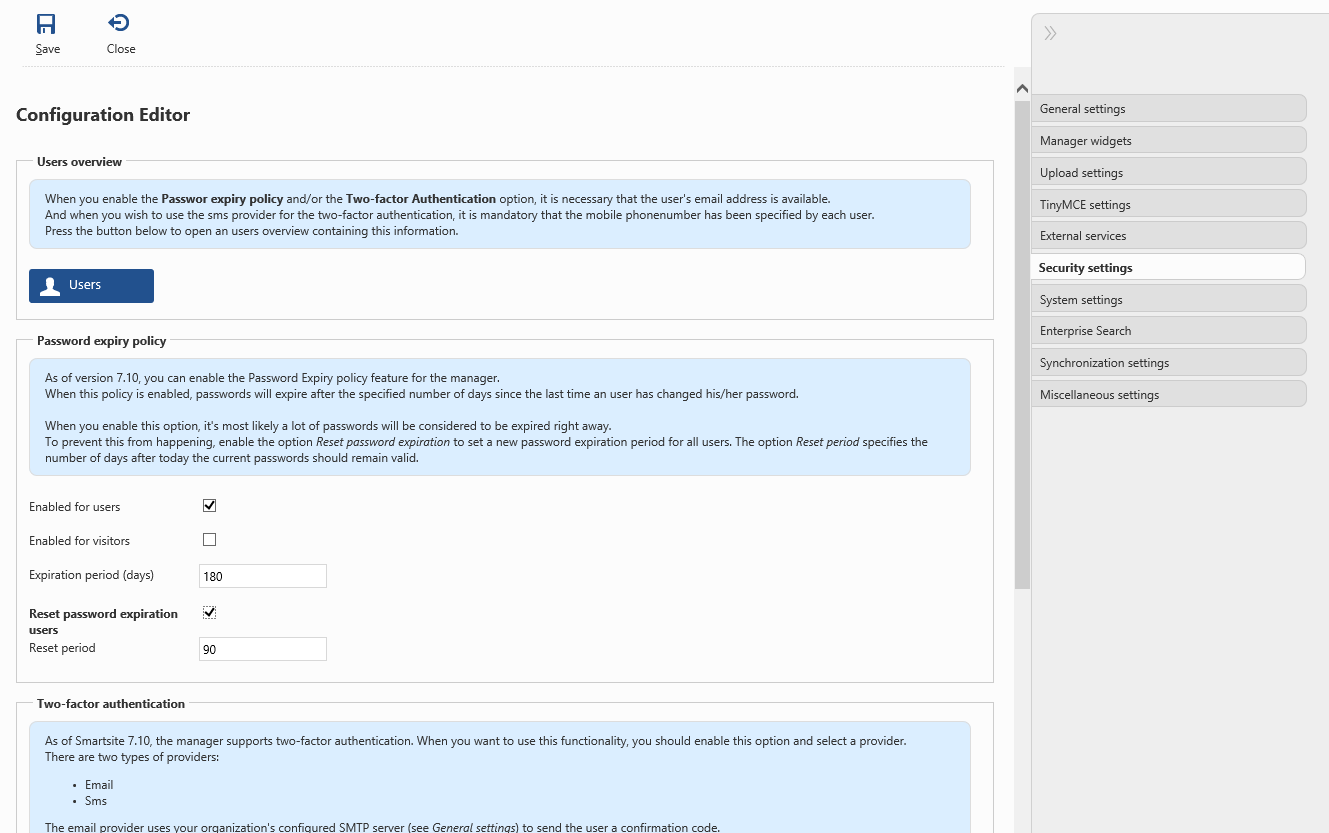 System settings
The system settings available here include which background tasks should be enabled.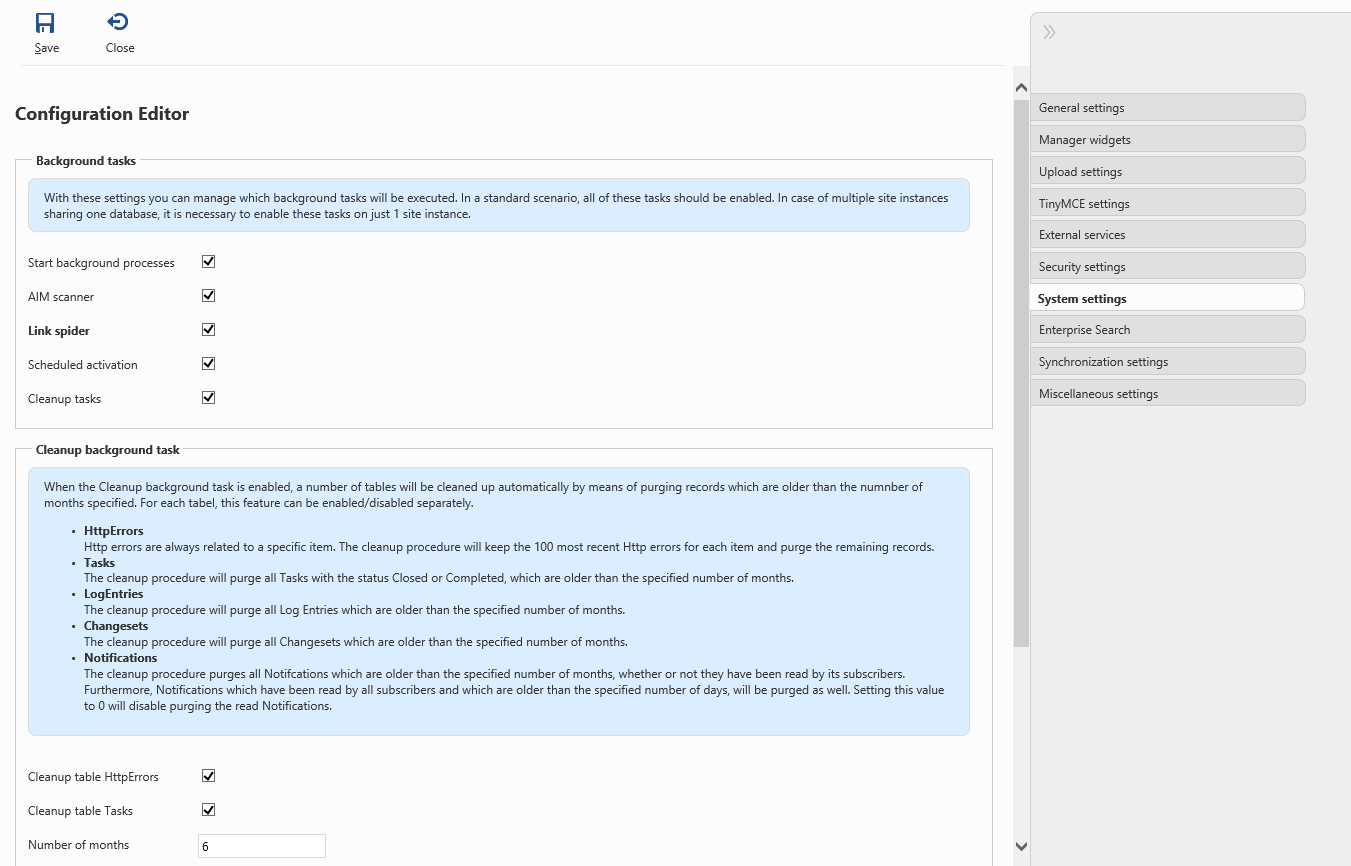 Enterprise Search
This tab contains the Enterprise Search related configuration settings.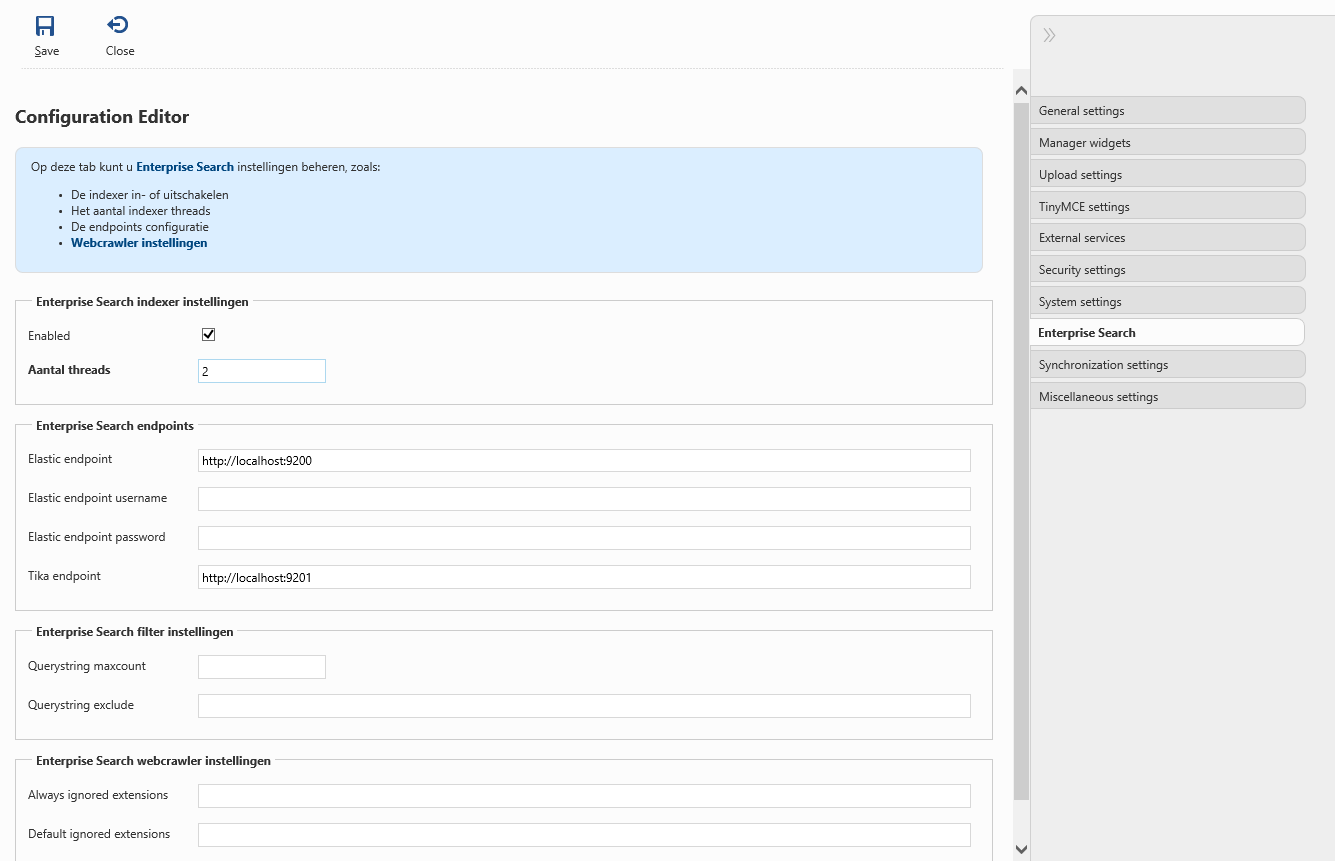 Synchronization settings
Contains the synchronization related settings.

Miscellaneous settings
 The last tab contains various application settings, which do not fit into one of the other categories.