The Dependency View
Release 1.0 - ...
The Dependency Viewer dropdown provides a handy interface to all Cms assets that are 'touched' during an iXperion rendering.
It allows you to jump directly into the assets and, combined with the multiple edit feature, makes site-building with iXperion even more productive.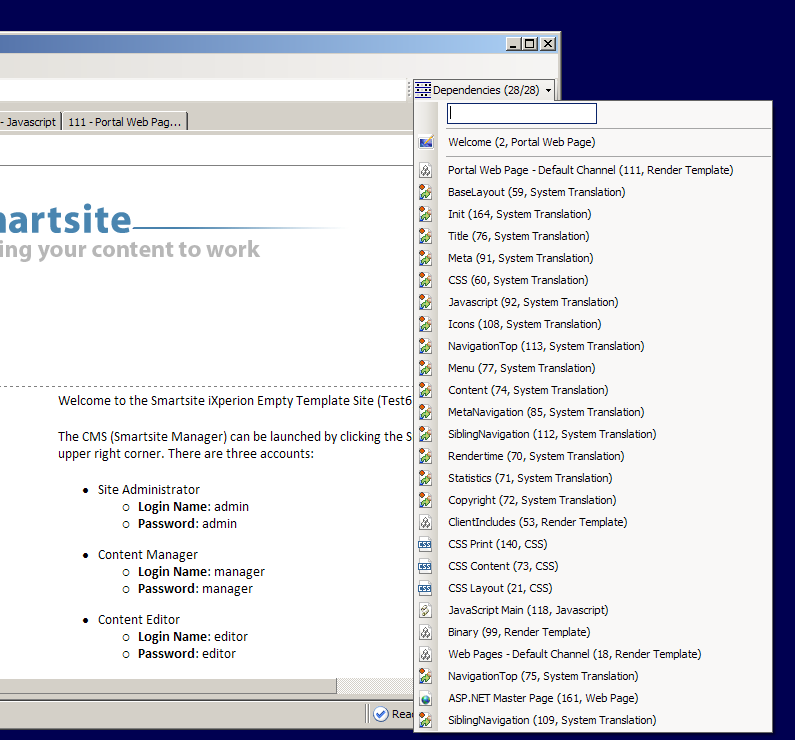 The 'live' filtering textbox lets you quickly look through the assets to find the code you are looking for. Just start typing and the list will shrink to show just the dependencies that are concerned.

The 'live' filtering feature will even look into the SXML content of the dependencies. For instance, try finding a call to a Viper method:

Topics