SmartInstant
SmartInstant is a framework built on top of Smartsite iXperion version 1.4 that allows the rapid deployment of a web site or a new channel within an existing Smartsite iXperion site. The installation comprises a fully functional (sub)site showcasing many of the Smartsite iXperion modules, including three designs that are fully customizable by the customer.
Functionality
The installation of SmartInstant automatically includes the following modules:
Besides these standard features, SmartInstant also offers slide shows, a message board and specific content types and overviews for News, Events, People, FAQs and Job Openings.
Designs
The graphical design of each page in SmartInstant 2.0 is fully customizable. Read more about SmartInstant rendering here. Here are impressions of the default designs: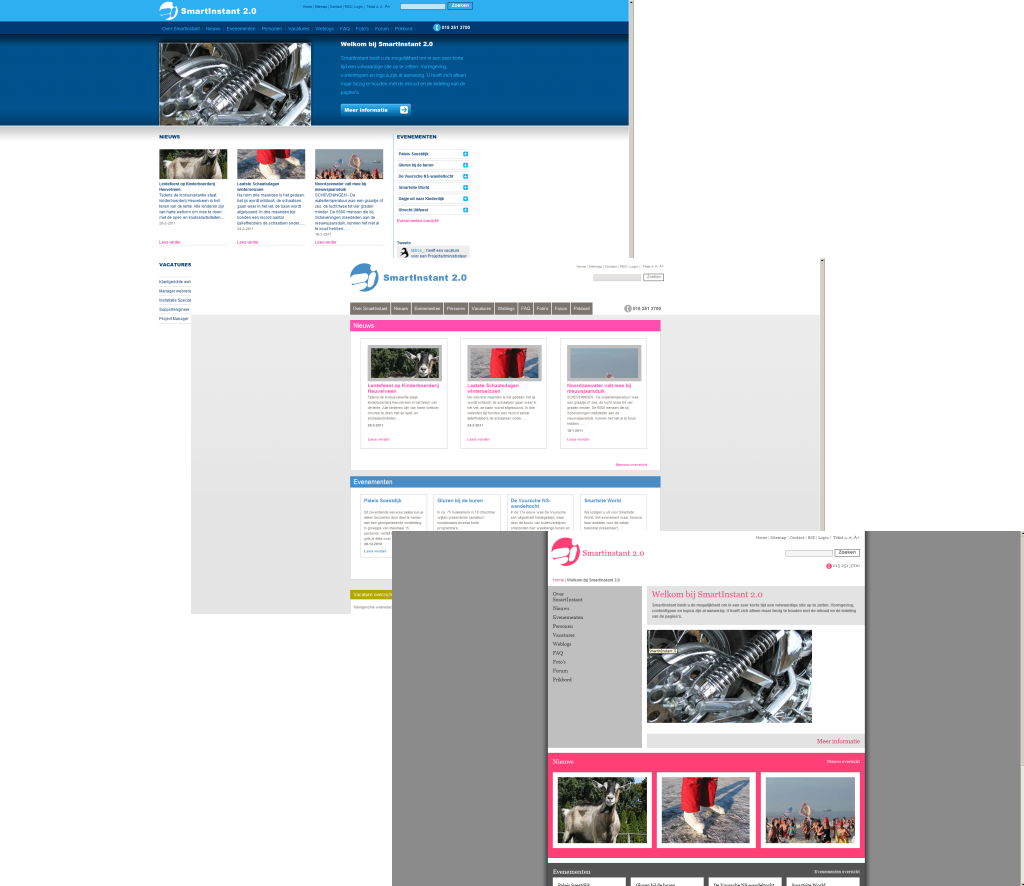 Topics