View File Status dialog
Release 1.4 - ...
View File Status
As of iXperion 1.4 build 10, Outscaling includes the new action View File Status.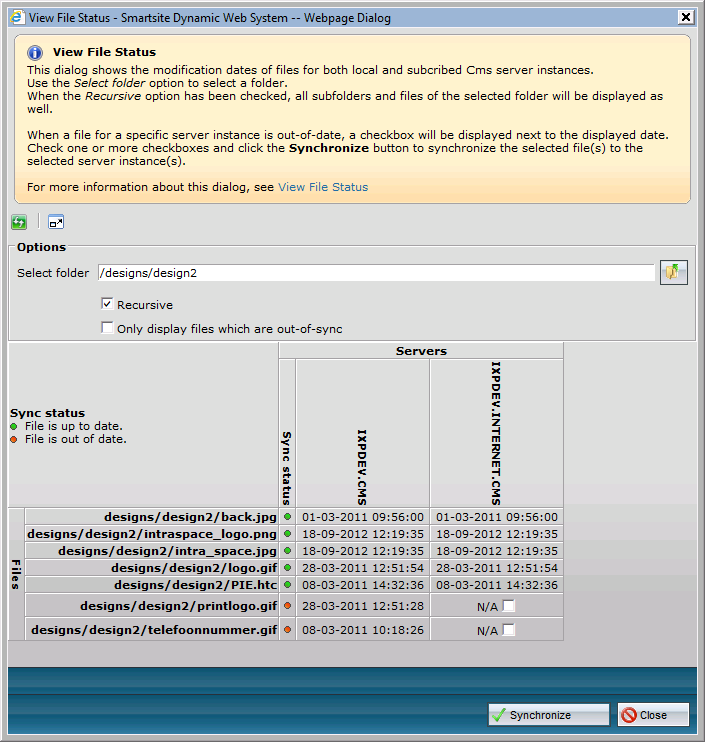 With this dialog, you can compare the contents of a selected folder (on disc) on the local server instance and one or more cms subscriber instances.
This dialog shows the modification dates of the files. When a file does not exist on a subscriber instance ("N/A" will be displayed), or when the file is out-of-date, a checkbox is available.
Select one or more checkboxes and click the Synchronize button to synchronize the selected files to the specific server instance(s).